New Water Dispenser Model HSM-310LB
Water Dispenser Model HSM-310LB
Feter Series Top Load Hot, Cold & Room Water Cooler Dispenser
The Brio CLTL420 top-loading water dispenser offers convenient access to hot and cold water in any home or office setting. The large dispensing area makes it an essential way to rapidly fill water containers, cups or coffee mugs. Enjoy a cool, refreshing glass of water or prepare your favorite hot or chilled beverages, soups, or oatmeal with ease. Its simple clean look complements the decor of nearly any room in your home and its child safety latch ensures peace of mind. This dispenser uses 3 and 5 gallon bottles, which Reduce waste from single-serve bottles and Filters and its Energy Star rating keeps electricity usage to a minimum. While they are durable enough to withstand years of abuse and heavy traffic, they also have a sleek, modern design that fits perfectly into any home or office decor.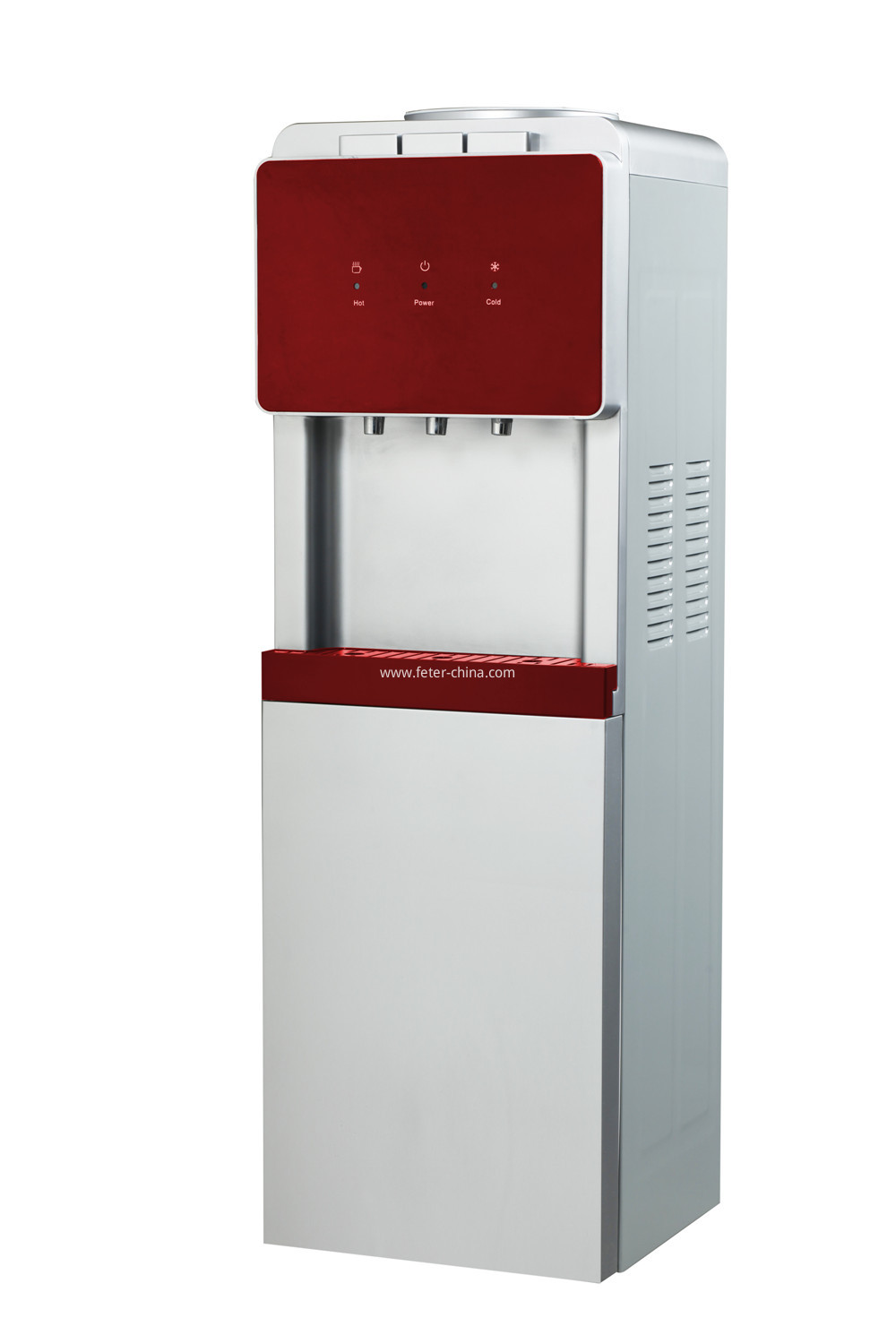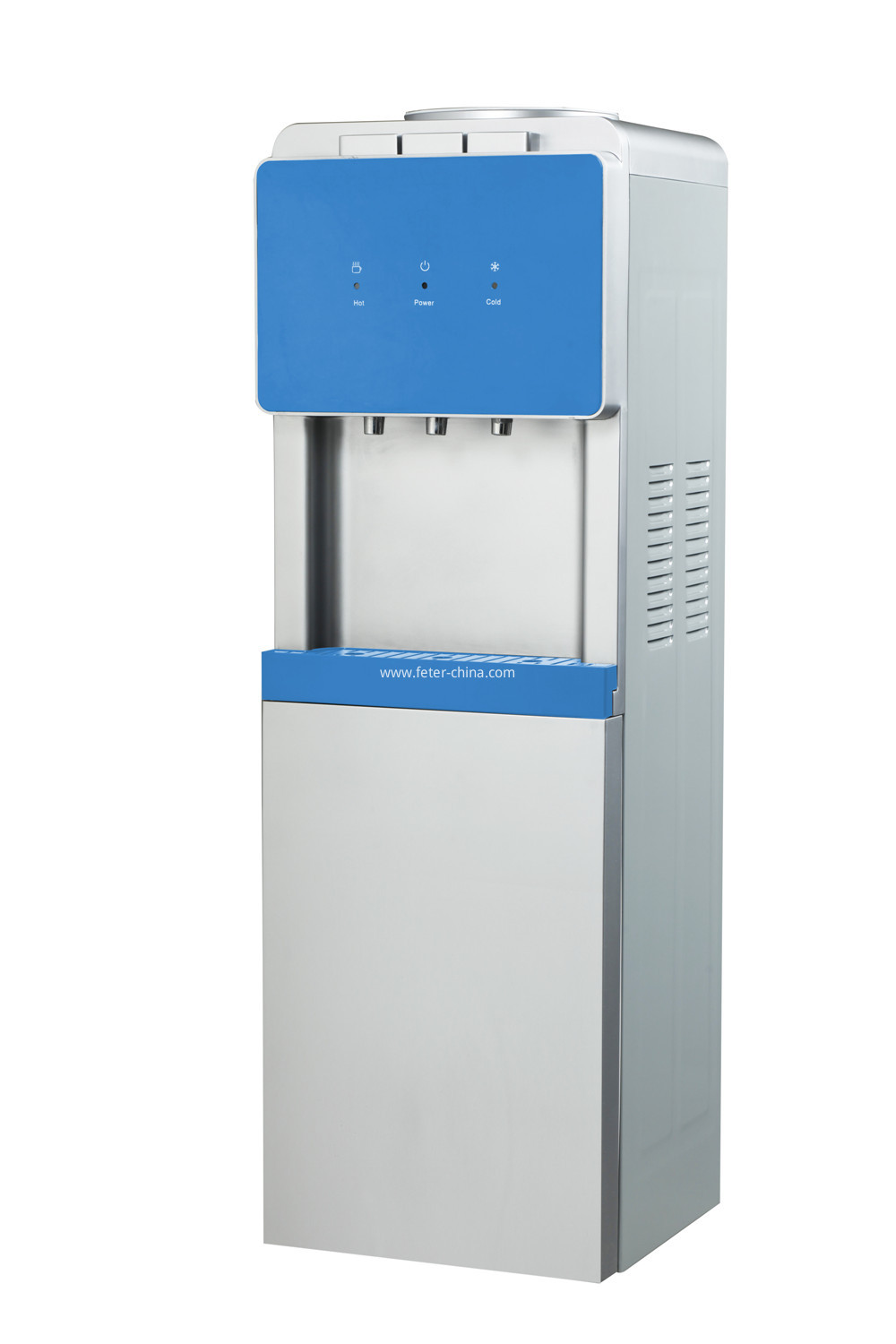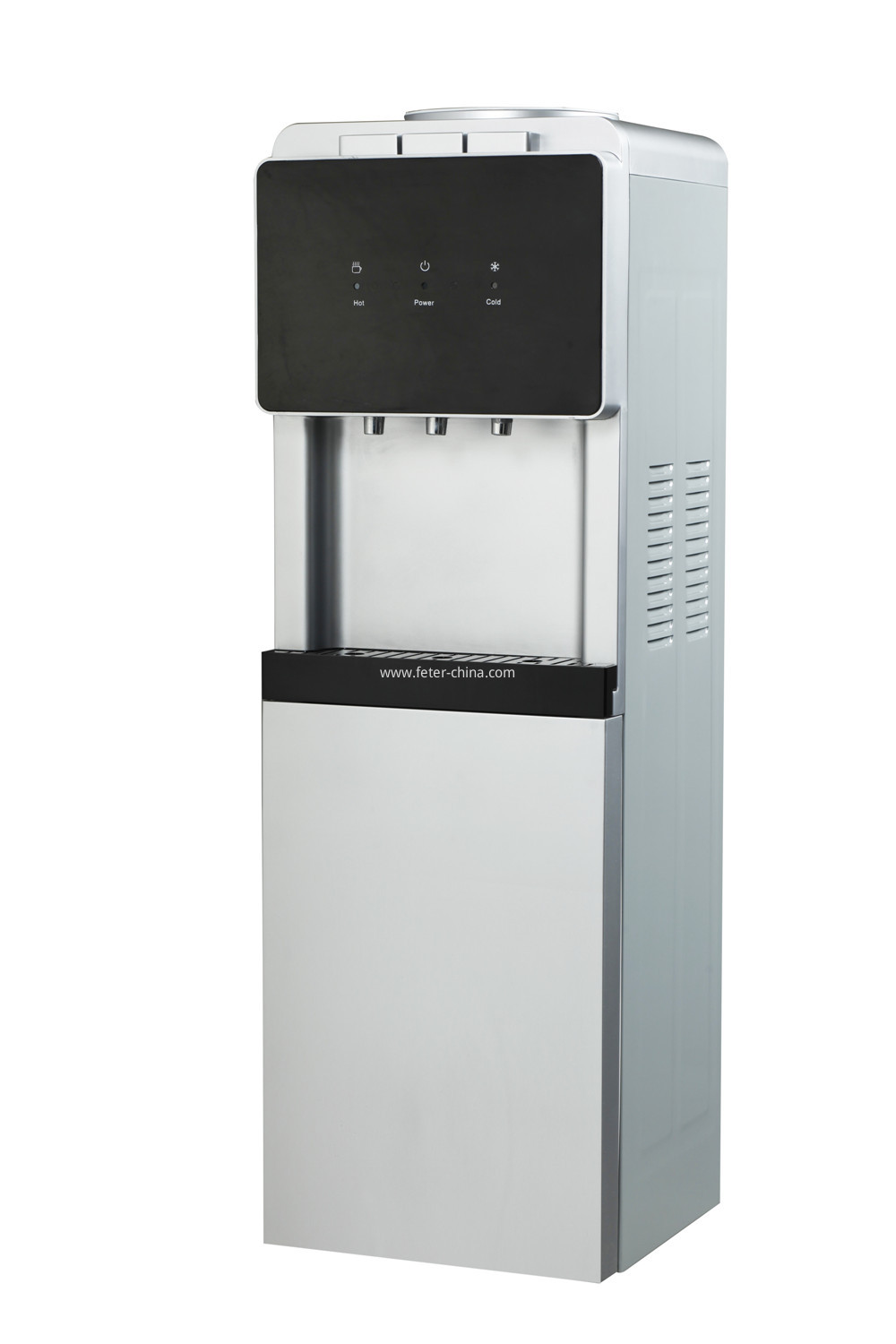 Innovative, versatile features
Modern appliance styling; complements any décor

Hot, room and cold faucets with a large dispensing area

Quickly fills water bottles, coffee pots and large containers

Large 1-gallon cold water reservoir and 1-liter hot tank ensure plenty of cold and hot water is always available

High-end cooler provides energy efficiency, reliability and low noise

Large easy-to-remove drip tray helps keep water from leaking onto floor

NON-SPILL TOP helps prevent leaks caused by cracked or damaged water bottles
Easy to maintain and convenient to use
Freestanding floor unit

Top-loading water bottle dispenser

Accepts 3- or 5-gallon water bottles

Built-in child safety lock

Food-grade stainless-steel hot tank and cooling tank

High-quality and energy-efficient compressor for reliable, consistent performance

Welcome your inquiry!
Tel.: 86-574-63564720
E-mail: feter@feterchina.com